Currently, JumpTask is not available on any cryptocurrency trading platforms, but we hope to have a presence in some of the largest cryptocurrency trading platforms in 2024. Until then, the conversion process will require more steps.
Converting $JMPT to the native token of the chain
The process of converting JumpTokens (JMPT) to your local currency (EUR, USD, etc.) depends on the specific blockchain network your JMPT is available on. Currently, JMPT is accessible on three different networks: Binance Smart Chain (BSC), Celo, and Polygon. JMPT can be moved from one chain to another by Bridging - How to Bridge?
Firstly, to convert your JMPT to the native token of the respective chain, you will need to have the necessary gas fees for that particular chain:
BSC (Binance Smart Chain): You will require BNB (Binance Coin) for gas fees.

Celo: For transactions on the Celo network, you will need Celo tokens (CELO) for gas fees.

Polygon: To operate on the Polygon network, you'll need Matic tokens (MATIC) to cover gas fees.
If you don't have the required tokens for gas fees, you can acquire them from most major cryptocurrency exchanges (CEXes) such as Binance, crypto.com, Bybit, Coinbase, and others.
To facilitate the conversion of JMPT to native tokens, you can use the following decentralized exchanges (DEXs):
Depositing to Binance (Cryptocurrency exchange)
The example below shows the flow of depositing crypto to Binance, similar flow would be applicable to any other major centralized cryptocurrency exchange.
It takes a few steps to copy the crypto address from Binance and enter it on your wallet, in order to send it.
Typically, the transfer process takes between 30 to 60 minutes to complete. Here's what you need to do to transfer crypto from MetaMask to Binance.



Step 1: Open the Fiat and Spot Wallet on Binance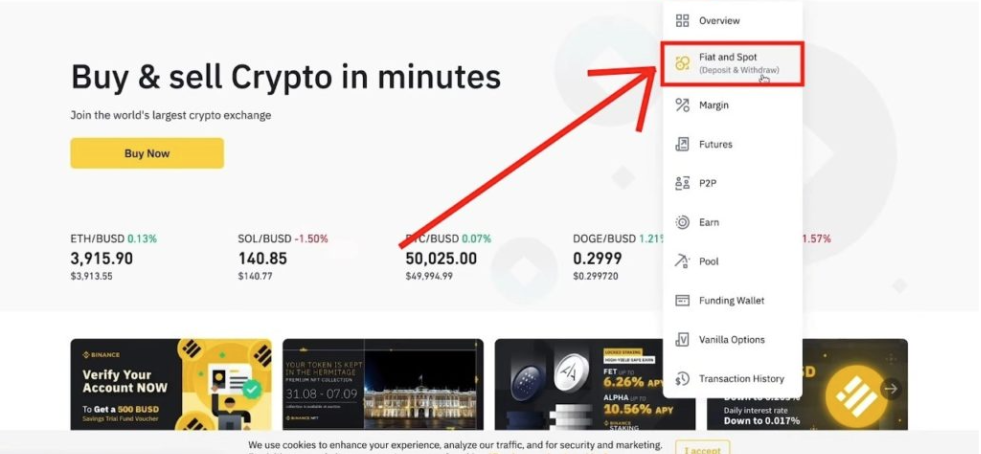 The first thing you need to do is log in to your account on Binance. You can either access the website (binance.com) or use the mobile app.
On Binance, click on the "Wallet" button on the top menu. You will view an extended menu that contains a list of options, such as "Overview", "Margin" and others.
From the list, select "Fiat and Spot" to access your own crypto wallet on Binance.


Step 2: Click on the Deposit Button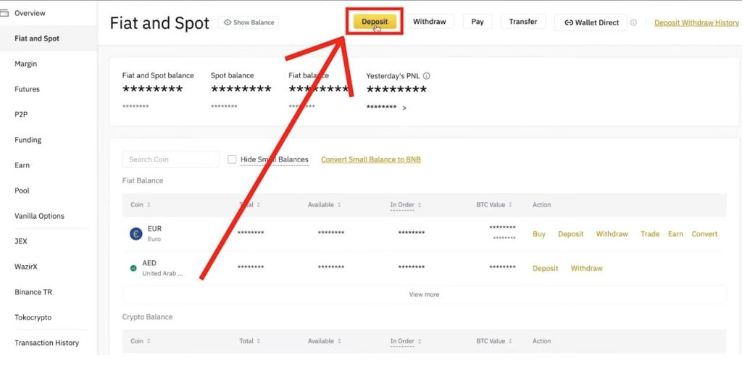 Now that you are in your fiat and spot wallet, you will immediately see a list of all the cryptocurrencies in your wallet and their balances.
To transfer crypto from your wallet to Binance, you should click on the "Deposit" button at the top of the page.
Step 3: Copy the Crypto Address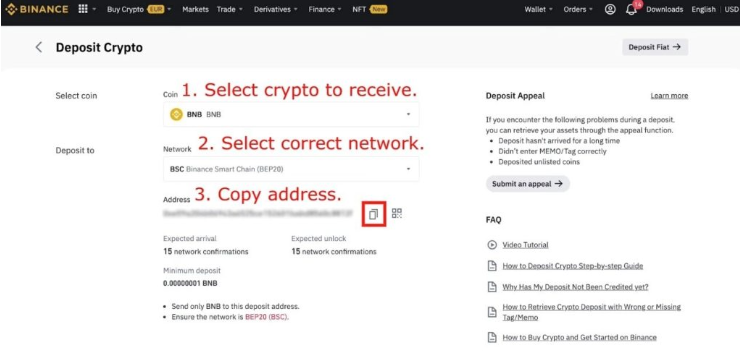 Once you get to the "Deposit Crypto" page, you will find a list of options to choose from. Here, you need to specify the cryptocurrency that you wish to receive and the network address.
Navigate to the "Coin" dropdown menu and specify the cryptocurrency that you wish to receive. Next, you need to select the correct network to receive it from (BSC/Celo/Polygon) and copy the crypto address from there.
Step 4: Send crypto from your wallet to Binance Deposit Address
Now that you have your desired crypto address ready, let's proceed to your wallet.
Navigate to your wallet's "Assets" section.

Choose the cryptocurrency you intend to transfer to Binance.

Look for the "send" button and click it.

Paste your Binance Deposit address for the specific cryptocurrency.

After you've confirmed the transaction, your crypto will be on its way to your Binance account. There, you'll have the freedom to convert it into any other asset of your choice.
Following these steps will smoothly guide your cryptocurrency transfer to Binance.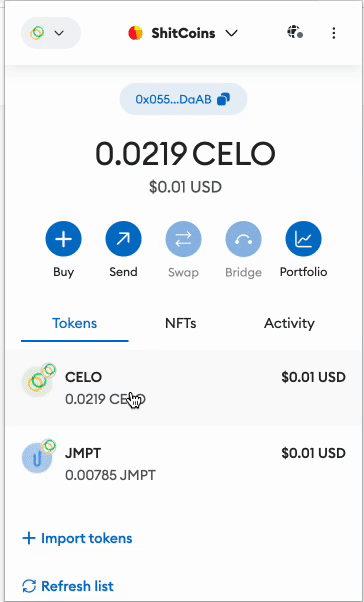 How to convert crypto from Binance to your local currency?

Firstly, in order to withdraw your local currency from Binance, you will need to convert your crypto to any FIAT currency on Binance.

When you have your currency converted,T to withdraw, find your local currency (i.e "USD) in your Fiat and Spot Wallet.

Toward the right of the, select
Withdraw
.
On the Withdraw Fiat screen, at Currency to withdraw, your balance will be displayed. Additionally, all of the available FIAT withdrawal options will be listed for you.

Next, you'll need to enter the receiving bank and account holder details.
Verify that the details are correct on the
Withdrawal Confirmation
, then click
Confirm
.
Withdrawing to Paypal
Cryptocurrency exchanges such as Binance or crypto.com do not offer direct withdrawals to Paypal, but you can use Coinbase for that purpose, now because Coinbase doesn't support BSC (BEP-20) network you won't be able to send your BNB to Coinbase, therefore you would have to use the following workaround.
After you swapped your JMPT to BNB on PancakeSwap

1. Go to https://fixedfloat.com/
2. Enter the amount of BNB you want to withdraw (make sure you leave a reserve of BNB left in your wallet for the transaction fee)
3. Enter your Litecoin deposit address on Coinbase
4. Press Exchange Now
5. Send your BNB to the given address in the next step and Litecoin should shortly arrive to your Coinbase account.
6. Go to Coinbase and withdraw your funds to PayPal and you are done!