JumpTask operates as a platform for multiple Offerwall providers this way making it easier for our users to find the best offers with the highest reward. The information about started/completed tasks is recorded by the provider and the rewards for completing Offerwall tasks are issued using an automated system.
Before you start a task, the time that you will have to wait before you receive your reward is written in the task description. Usually, it takes 24 hours but for some tasks, it can take up to 7 days because more complicated tasks are verified manually.

If you still don't receive your reward after that time has passed, you will need to contact the offerwall provider support directly so that they can step in and issue the reward manually. Before you do that, you need to find out who is the provider of the task you completed.

The name of the provider is always written above the name of the task, see the picture below: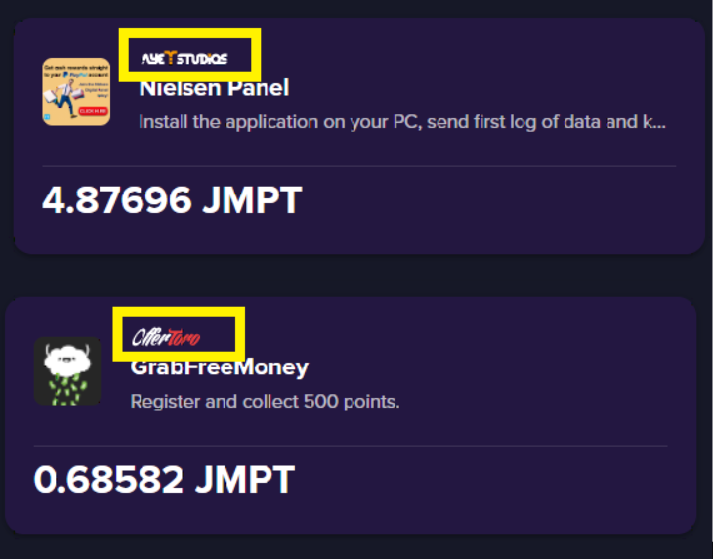 Now, when you know the name of the Offerwall provider you can proceed with contacting them directly and describing your issue.

When contacting it's important that you specify the name of the task affected, attach proof of completion (screenshot), email address, and your wallet address beforehand.
Offerwall provider contact information:
OfferToro:
To submit a claim regarding a task you completed from the OfferToro provider, please use this form.
Please note that this form is for a single task only, if you completed multiple tasks for which you didn't receive a reward, you will need to fill this form for each task separately.
Ayet Studios:
(This one is a bit different):

You need to use the following URL and enter your wallet address in lowercase letters at the end of it so that you can access a personal support request form that will have a dropdown of your started tasks. example below:
Note: The wallet address must be entered in lowercase letters. You can use this tool that makes it easy to decapitalize letters.
https://www.ayetstudios.com/UserManagement/submit_ticket/6794/EnterYourWalletAddressHere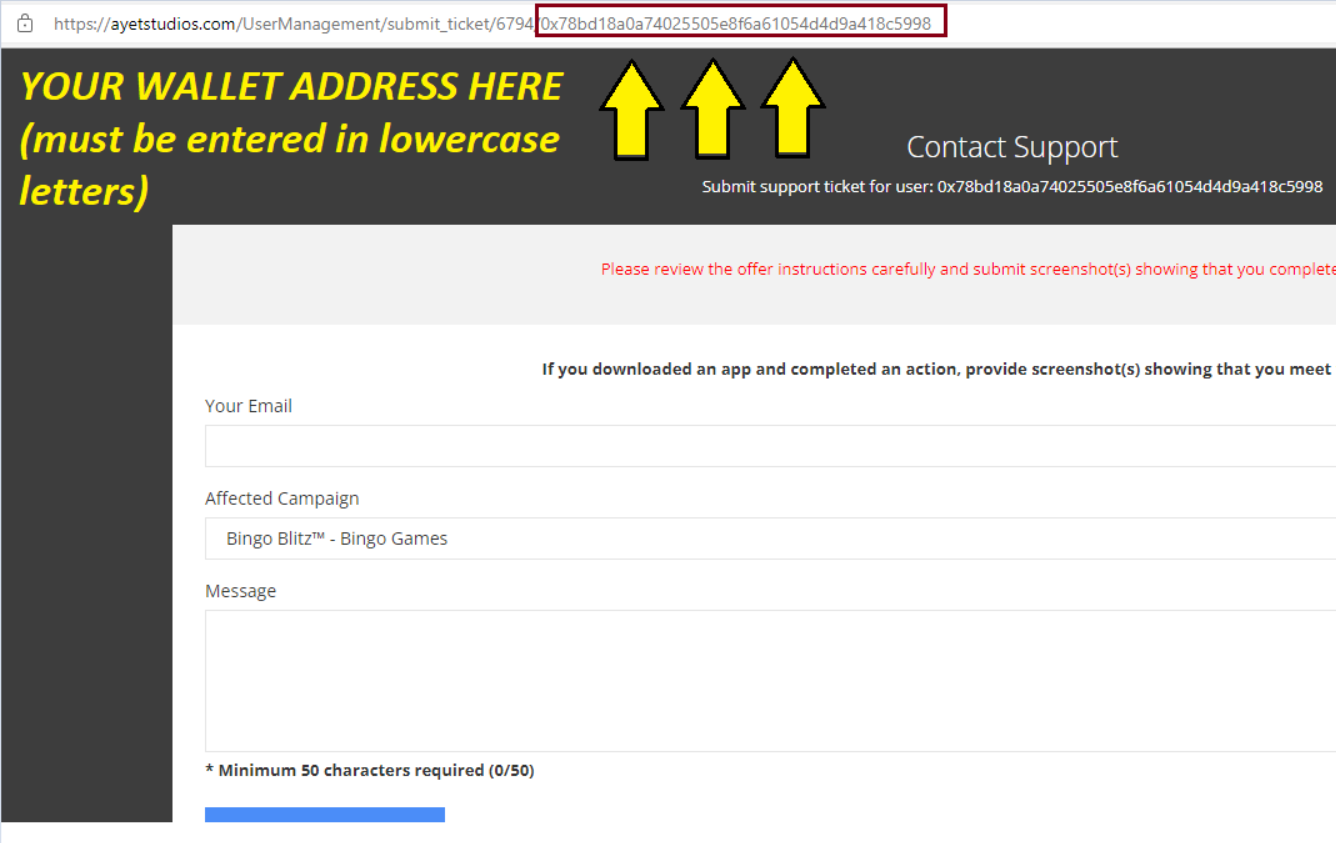 After you submit a request the provider will confirm and issue your reward manually or contact you back if any additional information is needed.